The Right People Make the Difference
---
By both luck and design, RMS Responsible Mining Solutions has attracted some of the most sought-after talent in their respective fields. And, we are proud to offer their services for your projects.
Allow us to introduce ourselves:
---
Frank Palkovits
Sr. Technical Director, P. Eng. Sudbury, ON
---
Frank has extensive international experience in mine backfill and tailings disposal, exploring options and employing best practices, including paste technology. He has worked on projects around the globe, from 500 to +200,000 tpd, from high Arctic regions, to tropical and to dry regions of North Africa or the Atacama Desert. His mining consulting experience includes paste technology for underground backfill and surface disposal of tailings (thickened tailings, dry-stack filter cake and paste applications). He has a broad range of experience in most commodities that include gold, silver, base metals, potash, uranium, coal power plant combustion by-products (fly ash, bottom ash), phosphate and other precipitates, marine sediments/dredging and aggregates.
---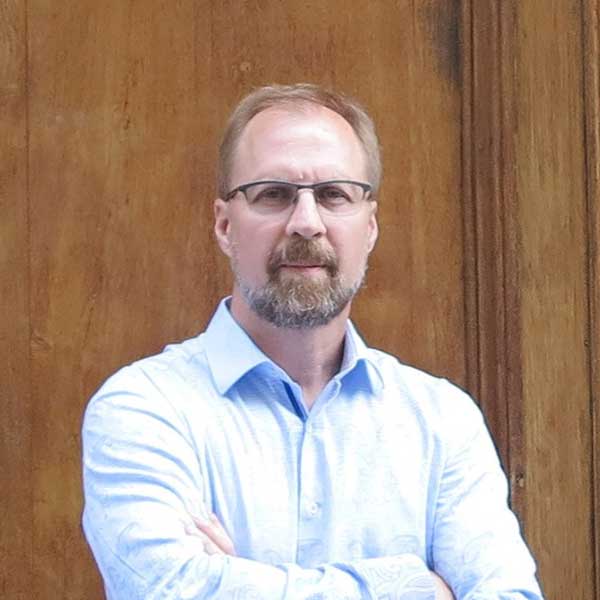 ---
Corrie Cronje
Projects Director Johannesburg, SA
---
Corrie graduated in 1998, with an Extractive Metallurgy Degree from the WITS University of Johannesburg (RSA), and commenced his career in South Africa. In 2003, Corrie began expatriate work in Mali, followed by onsite positions in Zambia (copper), Ivory Coast (gold), Namibia (uranium), DRC (gold) and Ghana (gold). In 2014, Corrie was appointed as Head-of-Capital for Randgold Resources, Kibali.  Corrie joined the RMS team Projects Director in 2018. Throughout his career, Corrie has been involved with the following projects:
Senior Project Manager (Obuasi gold mine, Ghana):

Lead role in Paste Backfill and Tailings Management package, consisting of 6 projects, complete with paste backfill plant, Biox compartment, tailings storage facility, water management ponds, overland pipelines in lined corridor and site-wide infrastructure civil and earthworks;

Head of Capital, Randgold Resources (Kibali gold mine, DRC):

Lead role in capital allocation, local contractor development, project execution and owner's team selection for USD$ 1.7B CapEx project in central Africa;

Senior Metallurgist, Randgold Resources (Kibali gold mine, DRC; Tongon, Loulo, Gounkoto, Morila gold plants, Western Africa):

Process efficiency optimization; capital allocation proposals;

Feasibility and M&A – Massawa, Meerkat projects;

Operations and capital manager – commissioning of the process plant and establishing process and engineering management teams;

Complex ore treatment process design and implementation – Massawa refractory POX/Biox flowsheet, Kibali/Tongon ultra-fine grinding-PC circuit including flotation;

Chief Metallurgist, Areva Uranium (Trekkopje mine, Namibia):

Commercial validation of new process development including 100,000 tpd crushing, agglomeration, heap-leach, IX, precipitation, drying and packaging;

Part of design and commissioning of the 2

nd

largest overall heap-leach operation in the world.

Project Director, Mopani copper mines (Zambia):

Detailed design, construction and commissioning of 1.0 mtpa crushing, agglomeration, bio-leach, heap-leach and SX/EW project

4Mt, 6,500 t Cu/annum process plant completed 100% in-house, with detailed design and construction executed by leadership team in 15-months from board approval to start-up.
---
Cameron Stockman
Director & Project Manager Vancouver, BC
---
Cameron Stockman is a founding Director of Responsible Mining Solutions Corp. and has 7-years' experience in product development, filtration plant engineering design and equipment sizing, plant commissioning and operations, and laboratory testwork design and scale-up. To-date, Cameron has been involved in the design, manufacture, installation and commissioning of various base/precious metal and iron ore filtration plants in Mexico, Chile, Brazil, Peru and Canada, with successful operations up to 5,000 tonnes per day of tailings filter-cake production.
Most recently, Cameron led the construction and implementation of the first and only specialized tailings testwork facility in Western Canada, including capabilities for full stream characterization, dewatering (thickening and filtration), backfill strength, rheology, and friction loss for paste tailings (surface and underground) and "dry-stacking" operations. Cameron is currently the Co-Chair of the Canadian Institute of Mining & Metallurgy, Vancouver Branch, where he contributes to the national executive's initiatives on sustainability and tailings stewardship.
---
---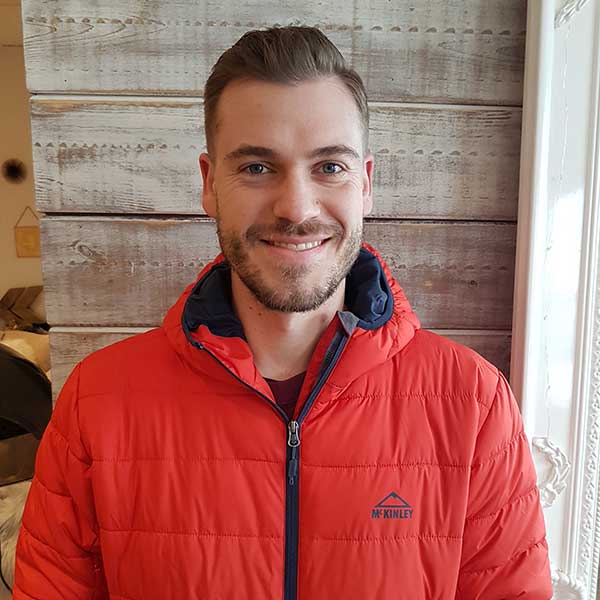 Andrew Hall
Process Engineer, P. Eng. Sudbury, ON
---
Andrew has worked for 8-years in backfill and tailings projects in the roles of Process Engineer and Project Manager with KOVIT Engineering and Outotec. This includes design, commissioning, writing of manuals and procedures, quality assurance, plant operations and training of operators. His previous career focus was on industry-partnered research with projects in many areas including mineral processing, bio-mining and sustainable mining practices, including energy recovery and alternative energy applications. Andrew is a registered Professional Engineer in the Province of Ontario.
---
Jean-Louis Roberge
Chemical Engineer, Mine Backfill & Waste Management Sudbury, ON
---
Jean-Louis has 5-years of experience in backfill and tailings projects and grew his experience from a hands-on approach in the laboratory. Coming from KOVIT Engineering, and then Hatch, he is a primary interface between the design, execution and quality assurance of data generated in the laboratory and its interpretation and use by our engineering team.
---
---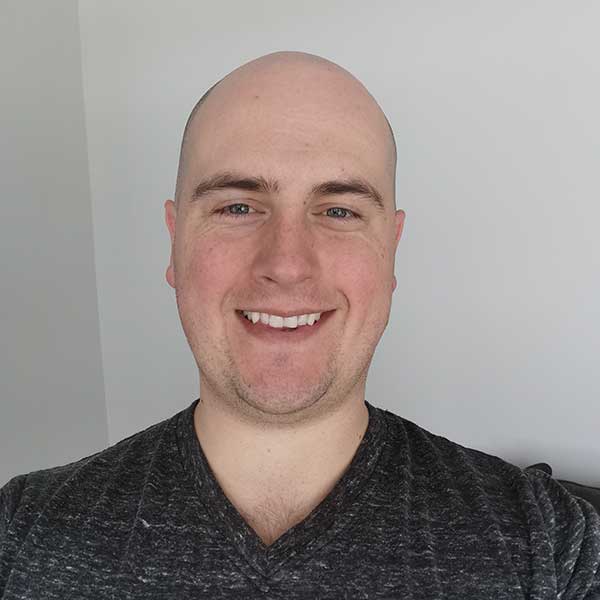 ---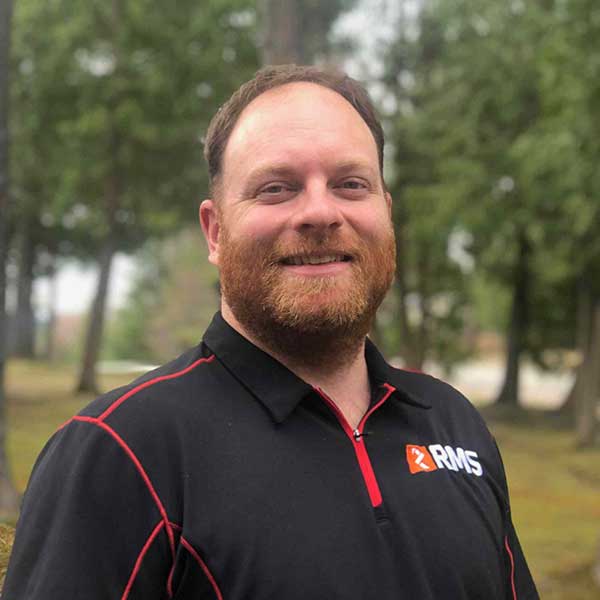 Vince Ralph
Design and Drafting Manager Sudbury, ON
---
Vince has over a decade of experience managing design teams, specifically with a focus on tailings projects and backfill at Golder, KOVIT Engineering and Hatch. His leadership of the design team oversees the detailed implementation of process engineering into functional, operable process plants.
---
Victoria Cranston
Laboratory Manager Vancouver, BC
---
---
Victoria is the Responsible Mining Solutions Laboratory Manager, where she oversees all the testwork and day-to-day operations of the laboratory.
Victoria has a decade of experience working in a laboratory environment, specializing in Tailings Management Solutions. She has worked in engineering consulting and on the vendor-side with Outotec, which provides her with a comprehensive background on testing methods for dewatering and backfill applications. Victoria built, commissioned and operated one of the only Paste Flow Loops, used for determining pressure losses,  available in North America.
---
Projects
---
Visit Projects and discover the journey that has allowed us to develop and lead the commissioning of process and tailing plants in some of the world's most challenging jurisdictions.
Projects
Careers
---
RMS Responsible Mining Solutions is hiring! We offer competitive compensation packages and compelling work on some of the world's most interesting mining projects.
Careers
Newsroom
---
What's new with RMS? Follow us as we travel the world to network with industry professionals. Stay up to date with our latest projects, discoveries and events by visiting the RMS Corp Newsroom
Newsroom