INTEGRATED TAILINGS DEWATERING FACILITY
INTEGRATED TAILINGS DEWATERING FACILITY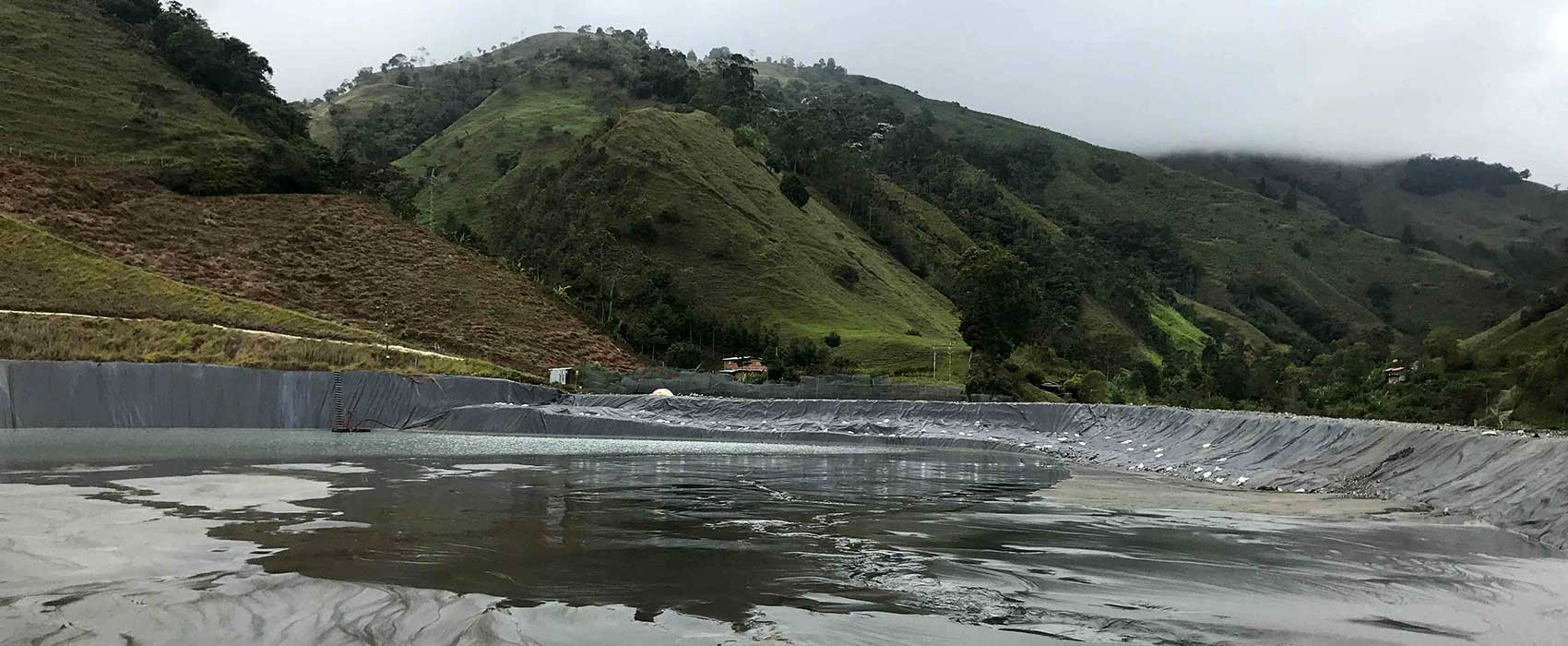 ---
Integrated Tailings Dewatering Facility
---
Copper Mine - Colombia
This copper mine began operating in 1990. It is the only copper mine in production in Colombia and is located near the town of Camen De Atrato, approximately 145 km south-west of Medellin. The mine is currently producing 850 tonnes per day of throughput and 1,500 tpd.
As part of the integration of the tailings dewatering plant for the mine's mill and processing facilities, RMS supported the Integrated Tailings Dewatering Plant (ITDS) which served to optimize tailings storage and deferred capital expenditures for expanding tailings storage capacity.
This ITDS project was the culmination of 3-years of conceptual, feasibility engineering and extensive test-work experimentation. The ITDS is designed to process 1,200 tonnes per day of copper flotation tailings materials, increasing the density from 60-65% w/w solids to 88% w/w solids. This process allows for geo-technical stability and a competent filter-cake to be transferred via truck-and-haul methods to the final disposal location adjacent to the project. The ITDS project was also successfully delivered amidst the global COVID-19 pandemic which added unique challenges to the implementation of this project.
Primary solid-liquid separation of the tailings is undertaken by a ceramic disc vacuum filter, which has an average of an 80% savings in total energy consumption (tonnes filtered/kWh) compared to conventional alternatives. Reducing environmental impact was a guiding design principle and a common thread throughout the entire project.
Saving Water. Saving Costs. 
The effort to transition the mine's tailings management strategy to "dry-stacking" falls in line with the industry paradigm shift toward identifying safer and more economical alternatives when handling waste from mineral processing activities.

Another significant environmental victory for this project was the reduction of the mine's reliance on external fresh water resources. The mine now recycles 75% of mill process water without losses through seepage and evaporation.
This project was delivered with financial support from Export Development Canada and represents a first for Colombia. This is a significant technical accomplishment and a testament to the maturity and forward-thinking Canadian mining ecosystem.
Smart Projects. Smart Money.
This project also represents the commitment of the mine's management team in investing smart capital in this unique copper mine to ensure long-term viability of its operations as well as a commitment to the surrounding communities while ensuring the health and happiness of those who make this region their home.
---
---
ITDS Project Highlights
---
A tailings pipeline extension from the mill and processing facilities;

A filter-plant utilizing modular, open-frame construction techniques;

Field services, tankage for slurry, process water, filtrate, and effluent management;

A containerized Motor-Control-Centre ("MCC");

A reagent handling plant for filtration membrane cleaning;

A single ceramic disc vacuum filter;

Filter-cake chute, transfer weigh-conveyor and incline stacking conveyor;

Filter-cake load-out and truck station;
Modular Plant Erection Process
Our clients benefit from exclusive access to our proprietary Modular, Mobile Plant Design. Off-site construction offers time, cost and safety benefits. Modular design reduces site, labour and equipment costs. The modular construction method makes possible ultra-short site construction periods, Continuously improved designs address maintenance and operational spatial requirements.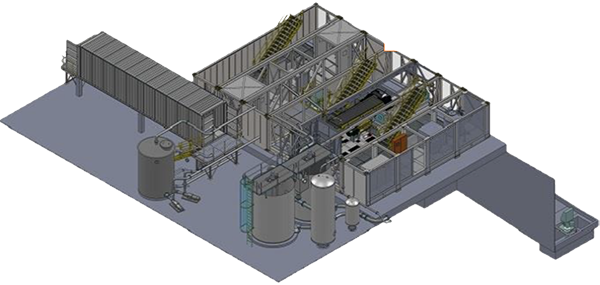 ---
Stage 01
Structural containers laid on foundation pad with tankage and supporting infrastructure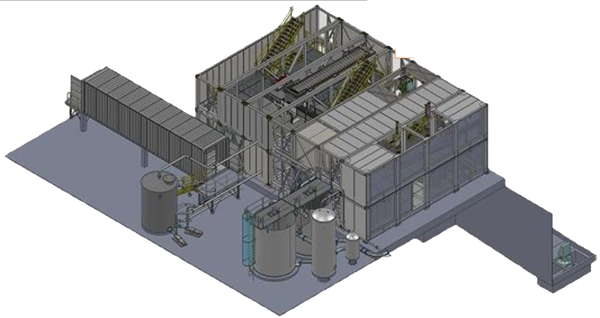 ---
Stage 02
MCC-electrical container, control room modules, stair-cases and lifting wells installed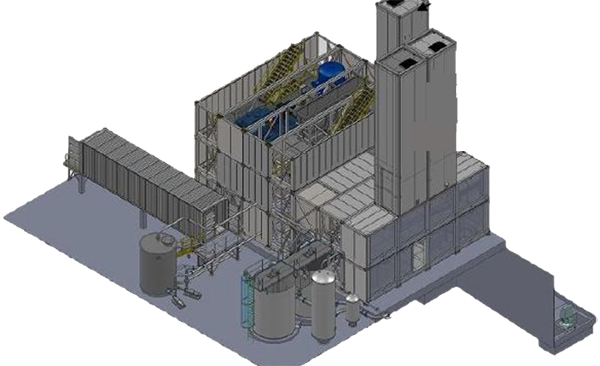 ---
Stage 03
Silos, binder storage, pumps, conveyors for
filter-cake transfer installed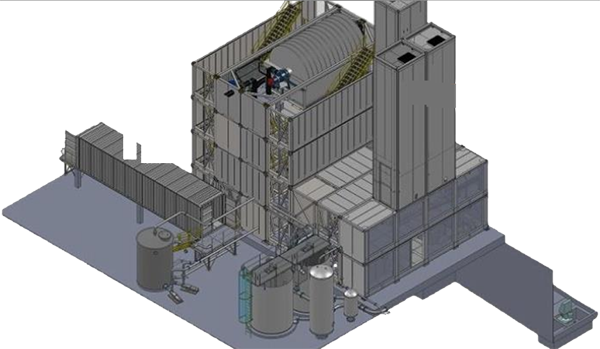 ---
Stage 04
Filter and ancillary devices
installation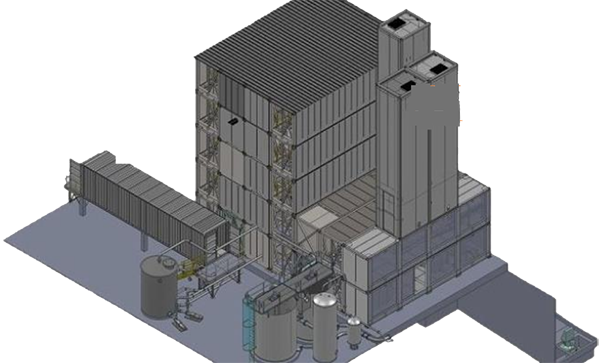 ---
Stage 05
Filter operating platform, overhead gantry crane and roof installation